Is PRIDE AND PREJUDICE AND ZOMBIES Officially Dead?
By Keven Skinner
Published: October 8, 2010 - 2:04pm
Pride and Prejudice and Zombies is one step closer to being officially toast after director David O. Russell and star Natalie Portman have both left the project.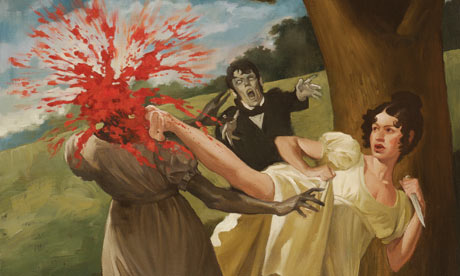 The film which was being based on the best-selling novel of the same name, appears to be nowhere near being made now that there is no star, director or producer attached to the movie.
Portman apparently left the film so she can star as Lois Lane in Zack Snyder's upcoming Superman: Man of Steel. Initially there were scheduling conflicts between Portman with her wanting to pursue both the Superman and Zombie projects, so director O. Russel bailed on the film earlier this week and as to nobody's surprise, Portman has also jumped ship.