Zombie Epic WORLD WAR Z Gets Matthew Fox & Ed Harris
By Eric Whitman
Published: June 14, 2011 - 3:30pm
The Lost actor will be playing a paratrooper in the upcoming film about life 10 years after surviving an undead apocalypse. Harris and French actress Julia Levy-Boeken (Entourage) are also both cast as well in as-of-yet unspecified roles.
World War Z is being adapted from the critically acclaimed novel of the same name written by zombie expert Max Brooks (The Zombie Survival Guide). Director Marc Forster (Quantum of Solace) is attached to helm the project from a script by Matthew Michael Carnahan.
The massive saga about the undead plague sweeping the globe looks to be gearing up for a summer start date later this month now that director of photography Robert Richardson is prepping the movie at Elstree Studios in London.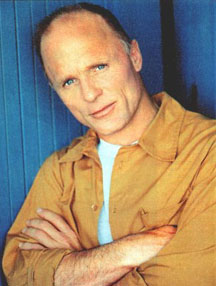 Brad Pitt has been attached to star as the lead, who be playing a reporter documenting the outbreak and interviewing various people from around the world who tell of their encounters with the walking dead. Mireille Enos is on board to portray his wife. James Badge Dale will also star as Captain Speke who tries to alert his military higher ups of the impending zombie attack at the cost of detention.
Paramount Studios was on the search for a co-financer to help out with the large budget of $125 million. Skydance had been rumored to be interested in the deal but no official announcements have been made at this time. With Richardson doing prep work in London though, it's looking more likely that World War Z will get made and done so quickly.